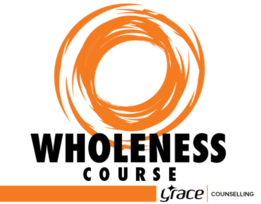 Oct 8

Monday
7:00pm–9:00pm

Oct 15

Monday
7:00pm–9:00pm

Oct 22

Monday
7:00pm–9:00pm

Oct 29

Monday
7:00pm–9:00pm
The Wholeness Course | Riverside Campus
Oct 8

Monday
7:00pm–9:00pm

Oct 15

Monday
7:00pm–9:00pm

Oct 22

Monday
7:00pm–9:00pm

Oct 29

Monday
7:00pm–9:00pm
The Wholeness Course brings together the five areas of human function – the spiritual, rational, behavioural, physical and emotional aspects of self. Attenders will better understand why they think, feel and behave the way they do.
Wholeness gives a practical framework for understanding how all areas of our life fits into God's plan, and the tools that help us grow closer in our relationships with Him.
This course is free but there is a R50 fee for the accompanying manual.**
The Wholeness Course is a re-requisite to the main annual Wholeness Counselling Training Course.
Tel 031 003 1830, counselling@grace.org.za
** Please EFT to avoid a bottleneck on the first Monday evening, then mail your bank confirmation to counselling@grace.org.za so that we can allocate to your registration:
Banking Details:

Grace Family Church Umhlanga
Nedbank
Account number: 1352008491
Branch code: Allow your bank to generate the code, otherwise use 135226
Ref: GCWC[NAMESURNAME]